"You can't solo on a bass!" -me
"have you EVER listened to a song by Three Rivers Jackson??!" -jenna
...Touché Jenna, tres touché.
What did I learn? Don't take things for granted. No, not just the lovely instrument that is the bass, but other wonderful god-sents. Such as GREENS!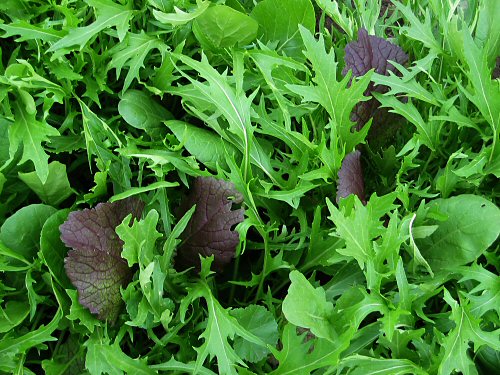 One of my favorite things in the world. I wasn't always so open-minded about these gems. I used to be scared of the mile-long green produce isle in the grocery store. I mean, what do you do with all those things?? I would grab my spinach and lettuce and get the hell out of dodge. With the help of some mind-expanding drugs (kidding) I have opened my heart to other things like kale, mustard, turnip, collards, and the list goes on and on.
A quick, easy, and delicious way to sneak greens into your diet is drinking a
green monster
. These have quickly become famous in the blog world, and I'm pretty sure
Angela
is to "blame". The basic recipe that I follow is:
1/2 ripe banana
1 cup Original Almond Breeze (or soy milk)

1 T almound butter

3 cup kale
Before:
After:
If you're a green monster virgin, I suggest starting with 2 cups to see what your tolerance is; you really have to work into the 3 cups of kale (you could also substitute spinach for the kale). It should taste like a peanut butter & banana milkshake. It's so delicious that you can eat it for dessert!
Tonight's dinner was an amazing way to cram a helluva lotta greens into one dish....I give you
Green Greens & Mac
stolen directly from
Kath Eats
. Basically, this dish is a twist on mac & cheese....still cheezy, still macky, but with an entire POUND of lip-licking, ass-kicking, energy-boosting, free-radical-fighting GREENS. love love love this dish.
Kath's recipe is so great, that I only made a couple of very minor changes in regards to what I had in my fridge.
whole wheat pasta (1 1/2 cups dry for me, the boyfriend, and leftovers)
1 pound greens
3/4 small container of mushrooms (I'm a mushroom wimp)
2/3 can sweet potato puree
1/4 cup vegetable broth
Salt and pepper to taste
Red pepper flakes to taste
3 cloves garlic
Nutmeg to taste
1 cup shredded cheese
2 tsp olive oil
Freshly grated Parmesan for garnish
Instructions:
-Cook pasta
-Sautee mushrooms in olive oil for about 5 minutes,
-Add pound of greens, 2 tbsp vegetable broth, salt, pepper, red pepper flakes and garlic and cook until greens reduce, around 5 minutes.
-In another pan, heat sweet potato with the remaining broth and a pinch of nutmeg.
(Note: you're not cooking until you're using more than half of your burners!)
-Put half of the greens in a blender with the squash and puree until smooth. Add a pinch more broth. Return to original pan.
-Stir in cheese
-Once cheese has melted, assemble your creation!
If you're not into "sneaking" a pound of green into your main course (I know It's scary. Shhhhhh....baby steps), then why not start with some yummy side dishes. You could simply saute some spinach with garlic and onions, or roast brussel sprouts (cut in half, sprinkle w/ salt and evoo, bake on 400* for 30 minutes) until they are crunchy and golden brown.
If anyone has a great greens recipe, let me know....I'm always looking for new ones!
My challenge to you is to try and work some extra greens into your diet. Don't take these babies for granted. EAT YOUR GREENS...and feel like a rock star....
Three Rivers Jackson
style.